Below is part 2 in this video series where I reveal how a client was able to double his sales due to perceived value.
Enjoy!
The Video will be shown here
"Dedicated to Kicking YOUR Ass Until YOU Succeed!'
Warmly
Trevor 'Toecracker' Crook
PS. When you want a continuous supply of unlimited success fuel, ensure you're on the VIP list for pre-announcement of the Unlimited Success Report
To at least 97.73% of Business Owners and Entrepreneurs (my estimate anyway and it's probably higher actually!  . . . this topic is as welcome as a festering boil on the inside of their left butt cheek and therefore they ignore the true value of it.
Sure, most of you have heard about the Lifetime Value Of YOUR Customers, many even rattle it off in conversation or in print as though they know something about it. The truth is . . . it's the ONE aspect in business where ignorance is high and costing people way too many sales. Continue reading →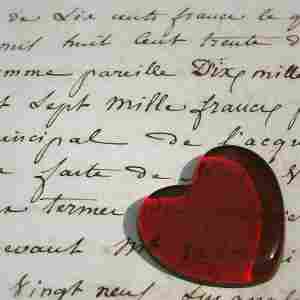 With all of the sales hype which comes with Christmas every year . . . where shops have sale upon sale and people over spend, buying gifts which in many cases, is not much more than buying love, it's all too easy to not even think about what the best Christmas present you could ever give is . . . and one which is FREE!
Now don't get me wrong, giving and receiving great gifts at Christmas in a wonderful feeling . . . however I can 100% guarantee you, your best ever present for your loved ones is locked away inside of your heart, just bursting to get out. All you need is a notepad and a pen. This gift, is more precious than the shiniest diamond, a new car, an iphone, ipad, clothing, shoes, games and anything else you think is the best gift.
Your loved ones may have even given you  a list of what they want for Christmas. I know though, if you take the time to do what I'm about to reveal to you, your relationship with your loved ones will be stronger than ever before and perhaps heal old wounds which run very deep.
Even the men reading this, the toughest guys, take note of what I am saying and get in touch with your emotions for once in your life.
Just recently, a good friend was in such a bad way in his marriage, he wanted a divorce and had said this to his wife. I invited him to Continue reading →

Can you Handle The Truth . . .
As an entrepreneur, at times it can be hard for you to handle the truth about your business, especially when it comes to your sales messages because in most cases you created the words yourself, THE words you thought would generate you the most leads and sales.
Back in January 2006, I did a sales letter critique for a guest and then proceeded to phone him. I was brutal.
Yep, I didn't hold back, didn't sugarcoat anything at all and delivered my critique with both barrels of the toecracker . . . at one point telling my stunned 'guest' it looked like he had chundered (puked or vomited) all over his website . . . it was that ugly.
He took notes, clearly listened, tested my new headline and began to implement the 23 major mistakes which I pointed out during my critique of his website copy.
Now, it was nothing personal. I could see his mistakes and I can see yours too . . . Continue reading →
On Sunday night I was enjoying a few icy cold pints of beer (okay, well more than a few) during the Superbowl and being the old rocker that I am . . . I was looking forward to seeing the half time show which featured 'The Who'.
The last time I saw 'The Who', was live as a VIP in Vegas in November 2006. Being backstage at their concert was a blast to say the least and the memories of that night will remain with me forever.
Back to the Superbowl . . . one song stuck in my mind because it relates to you . . . yes YOU!
"Who are you, who, who – who, who . . . Who are you, who, who – who, who . . . I really wanna know, go on, tell me, who are you."
Those words are part of their hit song, 'Who are You' and in reality, I don't have a clue who you are even though you Continue reading →
Goodbye and thank you.
Last Saturday, I was walking to the grocery store around 11-16 am when I glanced at the book store where I had previously invested in many books.
Today the book store was different.
It was like a frenzy due to a sale. A closing down sale to be exact.
I looked at the massive sign on the wall which said:
"Goodbye and Thank you to all of our loyal customers particularly those who have remained steadfast customers over the past 10 years."
I went inside for a few minutes and then left with a smile on my face for several reasons, mostly due to the blatant mistakes this book store made.
FIRST MISTAKE:
This book store NEVER once Continue reading →