The Best Christmas Present YOU Can Ever Give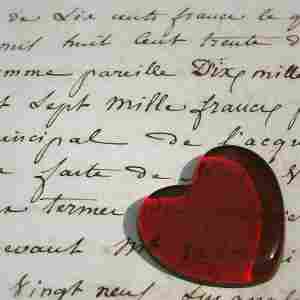 With all of the sales hype which comes with Christmas every year . . . where shops have sale upon sale and people over spend, buying gifts which in many cases, is not much more than buying love, it's all too easy to not even think about what the best Christmas present you could ever give is . . . and one which is FREE!
Now don't get me wrong, giving and receiving great gifts at Christmas in a wonderful feeling . . . however I can 100% guarantee you, your best ever present for your loved ones is locked away inside of your heart, just bursting to get out. All you need is a notepad and a pen. This gift, is more precious than the shiniest diamond, a new car, an iphone, ipad, clothing, shoes, games and anything else you think is the best gift.
Your loved ones may have even given you  a list of what they want for Christmas. I know though, if you take the time to do what I'm about to reveal to you, your relationship with your loved ones will be stronger than ever before and perhaps heal old wounds which run very deep.
Even the men reading this, the toughest guys, take note of what I am saying and get in touch with your emotions for once in your life.
Just recently, a good friend was in such a bad way in his marriage, he wanted a divorce and had said this to his wife. I invited him to come and spend a few days with me, to allow him to clear his mind and to really get his feelings under control. While we were chatting on skype, I knew his family didn't want him to leave and he was in 2 minds. I said to him, look, you have to do what's right for you, as you are number one.
Now from our chats, I knew he didn't really want a divorce, he was simply  going through a rough patch. When he arrived at my home and we discussed what's been happening over a few beers, it was clearly evident and without any shadow of a doubt . . . he loves his wife like no other women and loves his 2 children to.
The problem is . . .and like 99.97% of married couples or people in a relationship . . . he'd forgotten how to communicate his love.
I suggested to him, he writes a 'love letter' to his wife . . . by simply grabbing a pad and pen and start pouring out his emotions from his heart, writing down everything he loves about her and to also remember why he fell in love with her in the first place. I told him to just write and not to edit until he has finished his love letter. Then, when he was happy with what he wrote, to get some nice paper, write out his love letter neatly, spray it with the aftershave his wife likes and hand it to her when he gets home.
He did just that and her response was amazing. He admitted it was emotionally draining, pouring his heart out on paper . . . yet it was a huge relief for him. He is now going to write a letter to each of his 2 children.
Now It's YOUR Turn:
When you want to give the best ever Christmas gift YOU could ever gift to your loved ones, simply grab your pen and paper and start writing from your heart and DO NOT lift your pen from your paper until you have poured out every single ounce of your love, on paper. Then, and only then, can you read what you have written and do some editing.  Once you are happy, you can then write your love letter out on nice paper, spraying the letter with your loved one's favorite perfume or after shave.
Then, on Christmas morning, give your letter to your loved one/s. Make sure you have a box of tissues handy because they are going to need them.
Since 2006, I've been doing this exact love letter technique on stages all over the world . . . which has lead to a marriage proposal right before my eyes and in front of 120 odd people, another marriage was saved after the couple's marriage counselor had said to them, only one week prior . . . to get a divorce as their marriage couldn't be saved, after a year of counseling. Within a few days, this couple were so much in love again . . . they were making love like 2 horny teenagers again.
Such is the power of my love letter.
Other relationships have been mended and strengthened as a result of doing ToeCracker's Love Letter.
I can also say, each and every time I do this to any audience, there's not one dry eye in the room and at least 2 people stand up in front of the entire room and read their love letter out loud. This in itself, takes a lot of courage to do and is always is a tearful moment.
Don't just stop at your letter.
If you are in a relationship and or married, start dating each other again. After all, you dated in the beginning of your relationship and then over time, for most of us, you stop dating, finding excuse after excuse to not go on a date, especially when you have kids.
And that's pure bullshit!
ONE:
Get off your ass, choose a day of the week to date and stick to it. One week you do what your spouse/partner wants to do and the next week, they do what you want to do.
TWO:
Leave little love notes around the place for him/her. In the past, I have a love diary for my special lady and each day, I would write down what I loved about her.
THREE:

If she loves flowers . . .do a deal with your local florist to send her flowers regularly, weekly would be best. Make it a standing arrangement. And, if she loves shoes, you can get Say It With Shoes by subscribing to a shoe of the month club. At $39.95 per month . . . she'll love you for it and she'll be screaming OMG in many ways! Head on over to see exactly what I mean at: http://www.SexyShoesOmg.com where your first pair are $19.95. NO, I do not make any money from this.
FOUR:
Once a week, at a set time, have a 'what's pissing me off' session where everyone in the house, gets to vent what's pissing them off, get it off their chest in a non aggressive way. This isn't designed to turn into an argument, simply a way to be heard, not allow aspects to build up to a boiling point and to ensure you and your loved ones have good, regular communication.
I wish you and your loved ones, a safe, and happy holidays and do what ever it takes to make 2011 your biggest, kick ass year ever.
Warmly
Trevor  'ToeCracker' Crook
PS. I'd love to share my Love Letter idea with your friends and loved ones and also let me know how your letter is received!
No related posts.
Related posts brought to you by Yet Another Related Posts Plugin.
2 Responses to The Best Christmas Present YOU Can Ever Give